August 16, 2013

19 Broadway

17 Broadway Blvd
Fairfax, CA
9 PM

SPECIAL NEW ALBUM PREVIEW SHOW

In May, before we started recording our latest record, we played a preview show at 19 Broadway where we so all our previwed all our new songs before we started recording them.

Now that the recording is finished, we're going to play them again in their entirety, in their finished form, for the only time prior to our CD release show. So if you want to get a sense of what the album will sound like before its release, come on out to Fairfax, where we will be headlining the evening.

Opening the show will be our good friends, the amazing Marin band flanelhed! Advance tickets available through the venue, at 19broadway.com.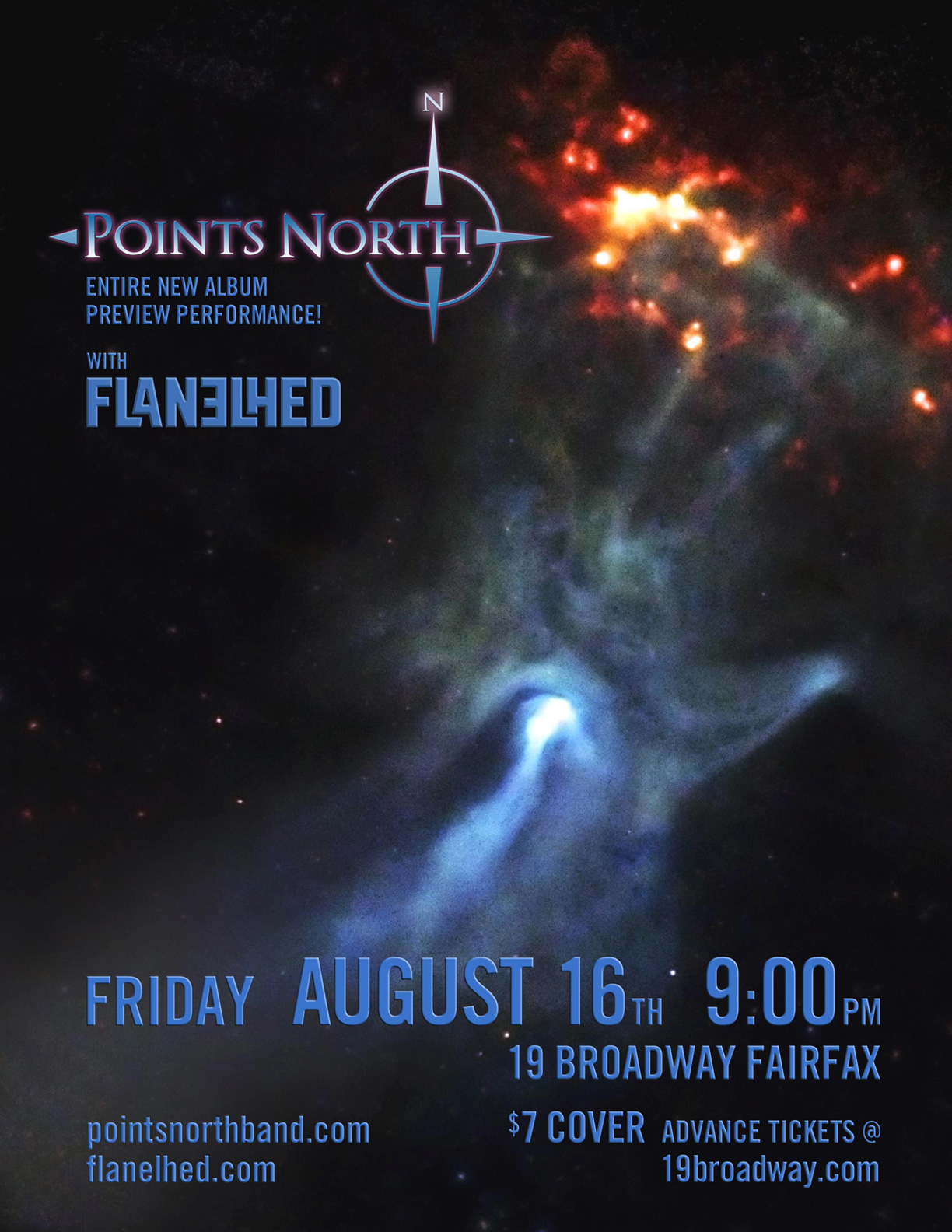 October 5, 2013

Ramona Mainstage

626 Main Street
Ramona, CA
7 PM

OPENING FOR THE WINERY DOGS

Now this is a show that we want to see ourselves...opening for one of our favorite new bands, The Winery Dogs - Mike Portnoy (ex-Dream Theater), Billy Sheehan (Talas, David Lee Roth, Mr. Big), and Richie Kotzen (solo artist, Poison, Mr. Big). They've just put out a fantastc record, and they've hit the road in support...and we've managed to pick up a couple of dates along the way!

On Oct. 5, we'll be opening the show at a new San Diego venue, Ramona Mainstage; advance discount tickets available through our store: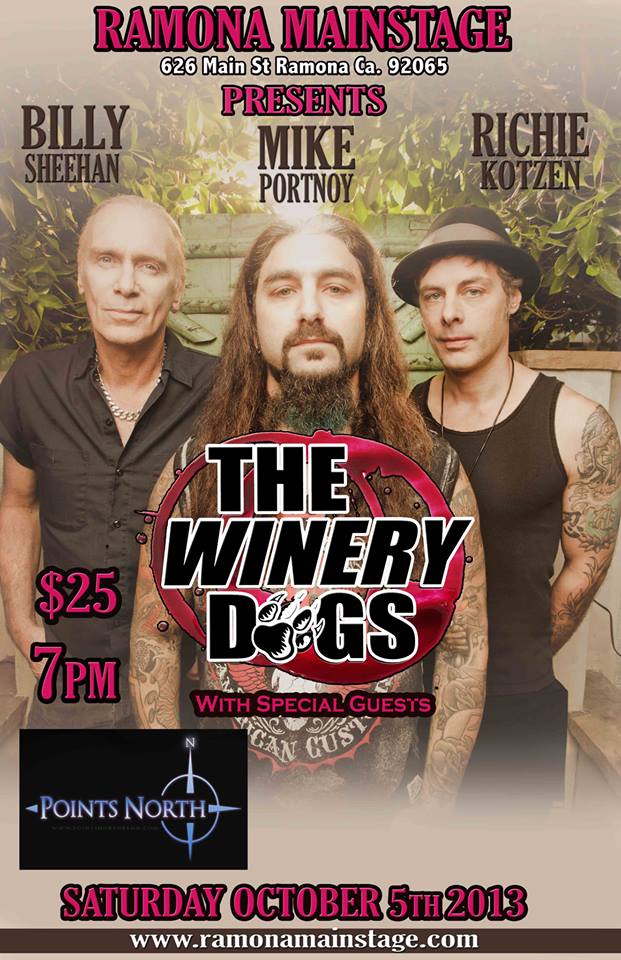 And then...

October 6, 2013

The Coach House

33157 Camino Capistrano
San Juan Capistrano, CA
5 PM

OPENING FOR THE WINERY DOGS
We head up the 5, to our home in Orange County, The Coach House, for a second night in support of the Winery Dogs. We love playing the Coach House, and it's been a while since we've been back there - so we couldn't be happier about it!

Again, discount tickets are available through our store - including a special 2 night package for both Southern California shows!
November 16, 2013

9 Lives

7430 Monterey Street
Gilroy, CA
8 PM

OPENING FOR FRANK HANNON
An overdue return to one of the Bay's most underrated venues - 9 Lives, in Gilroy. This time we're honored to open for Tesla's own Frank Hannon, and his amazing band. Also on the bill are Madman's Lullaby, from the South Bay, and recent winners of the 107.7FM Bone Bash contest to open this year's Bone Bash.

This show will likely sell out; tickets are available through the venue by clicking here.