...
Points North
"Points North" is the self-titled, second album by this primarily instrumental rock band. Spearheaded by guitarist Eric Barnett (a finalist in Guitar Player magazine's Guitar Superstar competition), bassist Uriah Duffy (Whitesnake) and drummer Kevin Aiello, Points North stands on the shoulders of iconic artists Rush, Cream, The Police and Dixie Dregs - but expands upon these influences and clearly cuts its own artistic path.
August 1, 2015

Hopmonk (Novato)

224 Vintage Way
Novato, CA
8 PM

We're excited to be bringing our full headline set to the Hopmonk in Novato! We'll be playing a set heavy on songs from our new record, with a "Road Less Traveled" favorite or two, including some songs that were heard for the first time at our CD release show. If you were at the CD release show, you know what we're talking about...and if you missed it, here's a second chance get acquainted with our new live set and production.

Also on the bill, the up and coming East Bay band The Devil in California, and our good friends, flanelhed, who always deliver a scorching set.

Advance tickets are available directly from the Hopmonk web site using the following link:

http://hopmonk-novato.inticketing.com/events/505289/POINTS-NORTH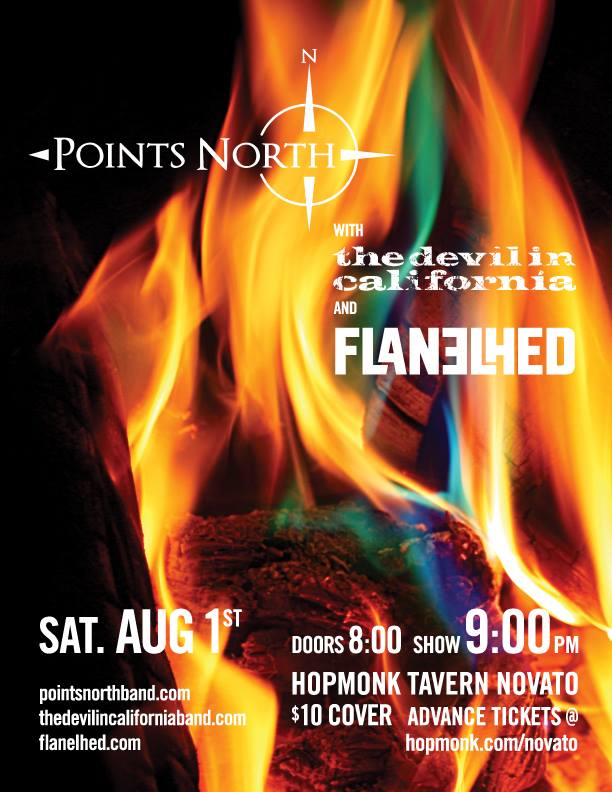 August 8, 2015
Guitars Under the Stars

Lebanon, OR


We are honored to have been asked back to the 2nd annual Guitars Under the Stars festival, in Lebanon Oregon. The lineup is absolutely amazing, top to bottom. We're playing on Saturday, but we recommend coming to the festival all weekend; top notch artists from the first opening act until the show close.

Here's the full show lineup and ticket prices: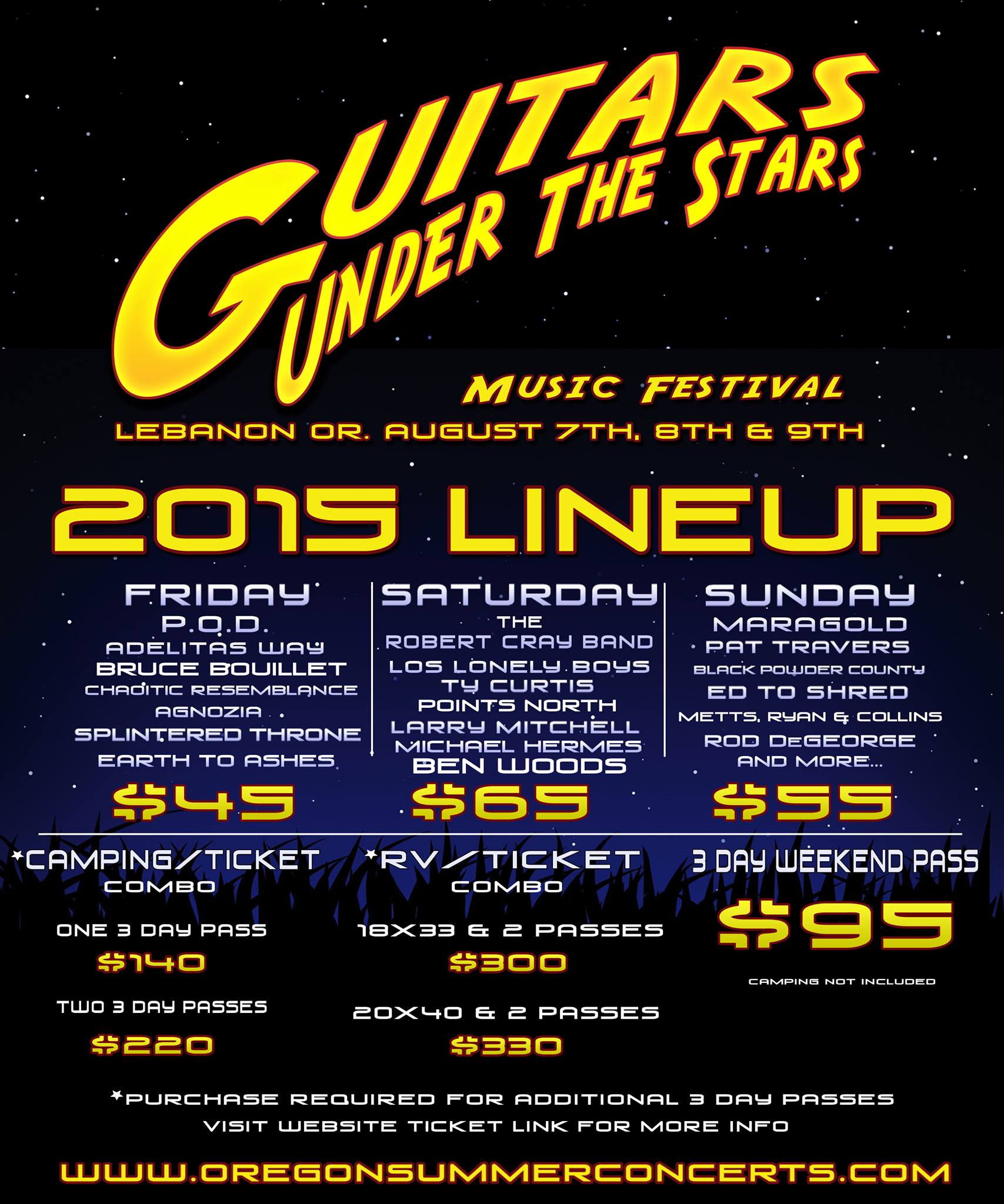 Visit http://oregonsummerconcerts.com for tickets and additional information.


September 11, 2015
Rockbar Theater

360 Saratoga Avenue
San Jose, CA

We're bring the "Fred Barchetta" Rush set to the amazing Rockbar Theatre in San Jose, arguably the area's best new venue! We'll be playing a full headline set; details to follow shortly...



December 18, 2015
The Coach House

33157 Camino Capistrano
San Juan Capistrano, CA

Always one of the most fun shows of the year...it's the Gary Hoey "Ho Ho Hoey" tour, and we're more than happy to jump on board. With two SoCal shows; this is night #1, at our Orange County home, the Coach House.

Discount tickets, including a special 2-night ticket package, only at our store!



December 19, 2015
Ramona Mainstage

626 Main Street
Ramona, CA

And then night #2, at Ramona Mainstage...what a fun way to close out the best Points North year ever!


Discount tickets, including a special 2-night ticket package, only at our store!